First Amendment Fellow - The New York Times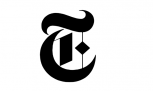 Job Description
The New York Times Company is currently taking applications for a one-year paid First Amendment Fellowship in its legal department. The fellow functions as an associate, assisting our in-house legal team in litigating freedom-of-information and court-access cases that cover a range of subjects of interest to our journalists, from national security and law enforcement to political corruption and financial fraud.
The fellow also assists on a variety of other matters: defending libel suits, responding to newsgathering-related subpoenas, vetting articles in pre-publication review, advising our journalists and editors on the law of newsgathering, and handling intellectual property matters.
The position, which will have a start date of early September 2022, is designed to be both a learning and work experience for lawyer early in their career or 2022 law school graduate with a serious interest in media law and First Amendment issues. The salary is $100,000, plus benefits.
The ideal candidate will have an outstanding academic record, excellent writing skills, a demonstrated interest in the field, an understanding of digital media, and the ability to work under deadline pressure. The position is for a set one-year term and will not lead to continuing employment with The Times, but it is designed to develop future media lawyers. Preference will be given to those who are serving or have served as judicial clerks.
Applicants should submit a resume and cover letter on or before October 8, 2021.
Minimum Qualifications: J.D. degree from an accredited U.S. school of law and admission to the New York State Bar by or before January 2023.