Queens DA's Office - Assistant District Attorney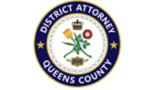 District Attorney Katz leads a staff of over 350 Assistant District Attorneys plus an equal
number of investigators, accountants, paralegals, administrative assistants, clerks and other
support personnel. The office has been organized to reflect the prosecutorial priorities of her
administration: assuring the safety of all those in Queens while at the same time instituting
progressive and innovative strategies.

Queens County is home to more than two million people who form a remarkable polyglot of
neighborhoods and ethnic groups that make the county the most diverse and cosmopolitan
area in the world. This county is the most linguistically diverse place on Earth, with over 200
languages spoken.

Join us in protecting and serving this amazing community.

Entry Level Positions:

Assistant District Attorney, Spring 2022 Class (Awaiting NYS Bar Results)
Assistant District Attorney, Fall 2022 Class
Apply below