2023 mubany gala tickets are live
2023 MuBANY Gala Tickets are Live!
2023-05-23 - 06:30PM - 2023-05-23 - 09:30PM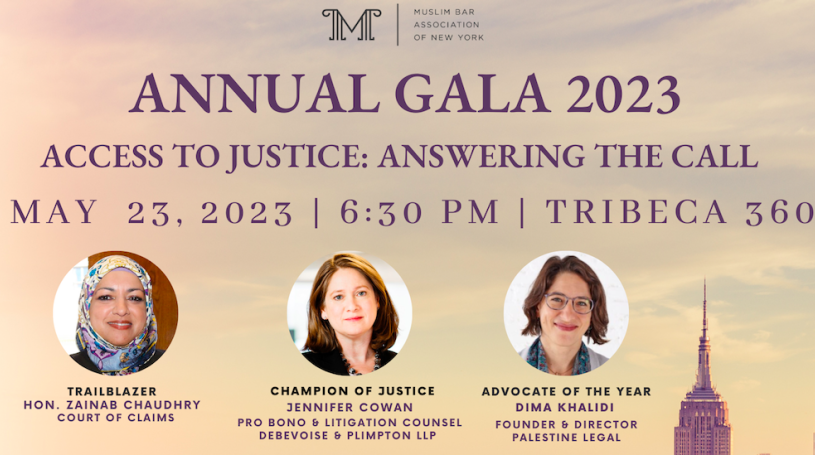 Tickets for the 2023 MuBANY Gala & Awards Reception are now LIVE! The Gala will be held on May 23rd, 2023 at 6:30 PM at Tribeca 360 (10 Desbrosses St, New York, NY 10013). 
BUY YOUR TICKETS HERE: https://mubany.glueup.com/event/the-2023-muslim-bar-association-of-new-york-annual-gala-77393/.
The Gala will be an opportunity for us to gather together in person, for the first time since 2019, to celebrate our collective achievements and honor distinguished individuals in our community. The theme of this year's Gala is: "Access to Justice: Answering the Call." Our 2023 awardees are: 
Champion of Justice: Jennifer Cowan
Advocate of the Year: Dima Khalidi
Trailblazer: Honorable Zainab Chaudhry
MuBANY extends a special thank you to each of the sponsors of our 2023 Gala Awards Reception for their generous contributions and commitment to diversity.